Specialized and scientific, the library is an educational tool available to students, teachers, researchers and the general public. It is a place for research, documentation, writing, meetings and exchanges essential to artistic practice. Allowing the discovery and study of different artistic languages of the 20th and 21st centuries (and more particularly of the last thirty years), it covers all the practices taught at Orléans School of Art and Design.
Collection
The library staff welcome you to the library, where you will find about 9000 documents and 25 specialized magazines mainly on design, graphic design, contemporary art, photography, architecture; from art history to digital archaeology.
You can consult the catalogue, which is part of the Orléans library network, here. We hope that the library will be a source of inspiration for you. Please do not hesitate to suggest titles to enrich its offer, and ask for our help in your research.
The library also participates in the network of art school libraries (BEAR), and its BSAD database, where art and design magazines are archived, art school editions  listed, as well as students' final dissertations.
Loan
The loan of the documents is reserved for students, teachers and hobby courses participants. However, on-site consultation of the documents is accessible to all.
Opening hours
9:30 am > 6:30 pm, Monday to Thursday.
9:30 am > 5 pm, Friday.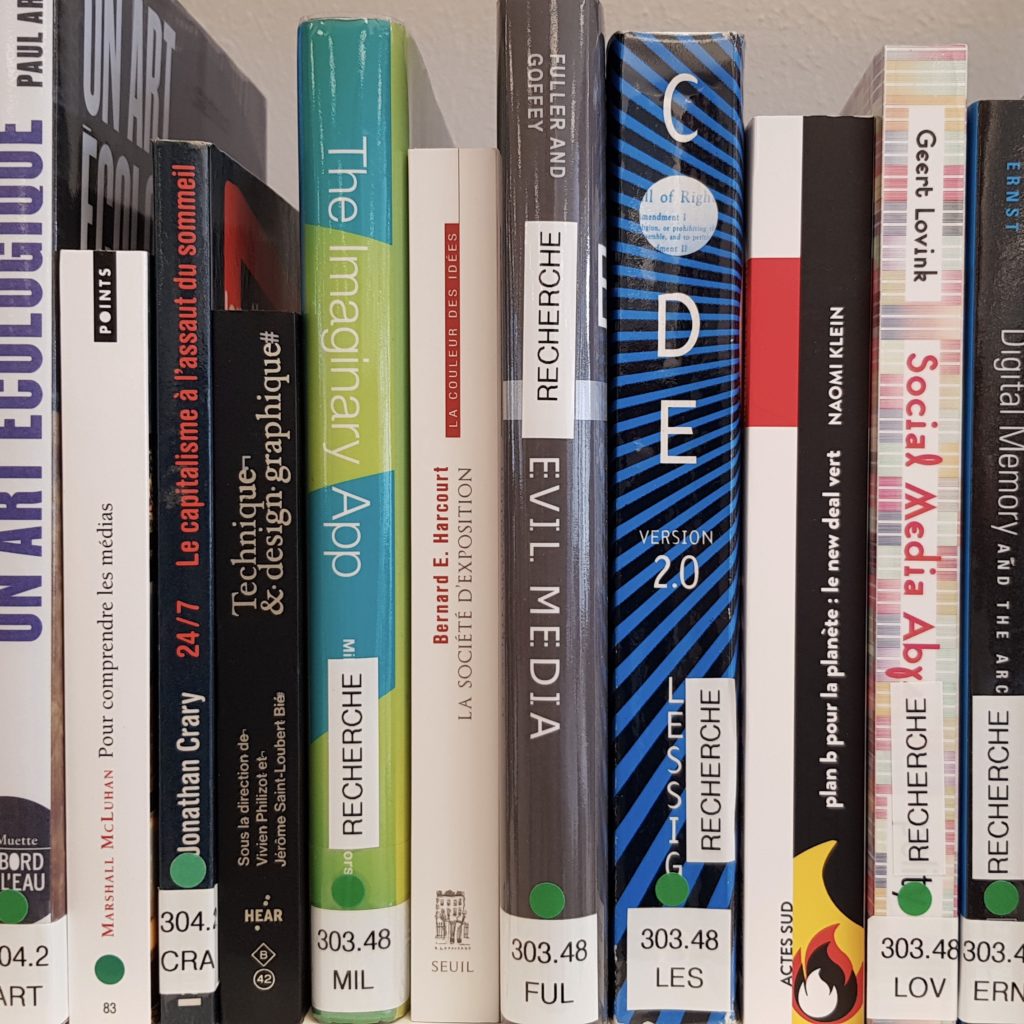 Librarians